Hawaii Has More To Offer Than Beautiful Weather & Pristine Beaches
When one thinks of Hawaii, secluded white sand beaches, crystal blue water, and warm tropical breezes come to mind. The Big Island of Hawaii has some of the most beautiful beaches in the world, but this island has so much more to offer. There are valleys to hike, waterfalls to swim at the base of, and polo matches to watch.
Polo in Paradise
A polo match is one activity that may not have crossed your mind while visiting Hawaii, but we have a thriving polo scene on the slopes of Mauna Kea filled with the excitement of thundering horses, delightful tailgating right on the sidelines, and a whole lot of good vibes.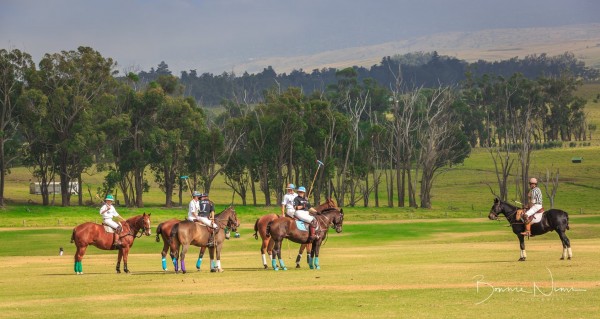 Mauna Kea Polo Club Team players | Photos courtesy of Bonnie Nims
The original sport of kings is played on the picturesque polo field of Waiki'i Ranch. The Mauna Kea Polo Club holds polo matches every Sunday from October-December. Gates open at 12 noon and the games begin at 1 PM. $5 per adult and children 12 and under are free; this is one of the best-priced events on the island that everyone enjoys.

The action is pretty much non-stop at the Mauna Kea Polo Club
Spend the morning lounging on your favorite beach and then drive up one of the most scenic roads to the Mauna Kea Polo field for an afternoon unlike anything else. The action is pretty much non-stop with the players racing up and down the field and being almost close enough to touch. Waiki'i's high elevation attracts a wide array of weather patterns such as mist, fog, cool temperatures, to bright sunny days.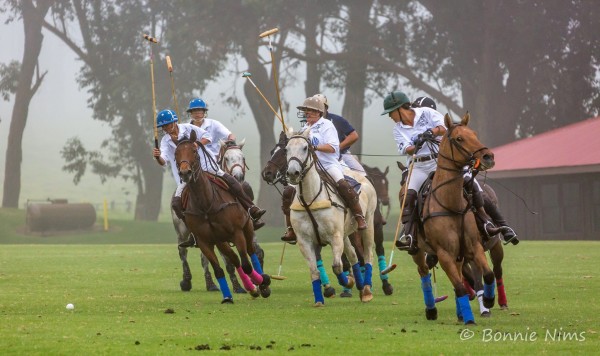 A polo match is played in four chuckers which lasts approximately 90 minutes overall
Hawaii's ties to polo run back to the paniolo (Hawaiian cowboys) of the 19th century. A testament to Hawaii's multicultural history, it's thought that polo was actually introduced to the islands by an Australian cowboy visiting from India. So, take part in experiencing some of Hawaii's history and add watching a polo match at the Mauna Kea Polo Club to your list of things to do in Hawaii.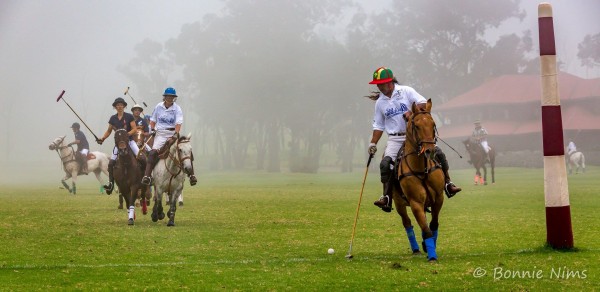 Waiki'i Ranch's high elevation attracts a wide array of weather patterns such as mist, fog, cool temperatures, to bright sunny days
An Extraordinary Equestrian Estate
After spending the day at the polo match, you could add on discovering the opportunities available in the area and make Waiki'i Ranch a place you call home. For example, this extraordinary 20-acre equestrian estate featuring an expansive 4 bed, 4.5 bath main house, a custom designed barn with a caretaker studio, and a 2 bed guest home is currently available for $2,995,000.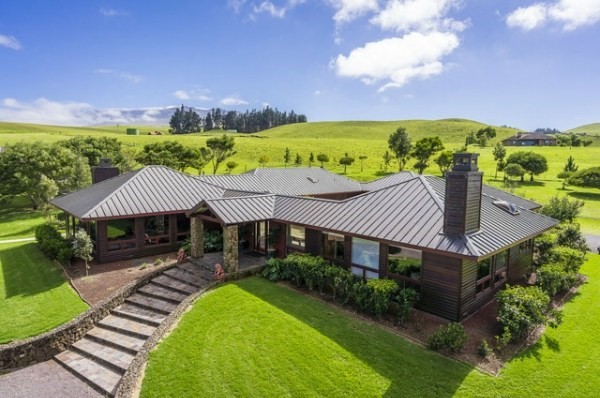 Extraordinary 20-acre equestrian estate offered at $2,995,000 in the gated community of Waiki'i Ranch (MLS# 280286)
More Information
For more information about this property, or other Big Island properties, please contact
Carrie Nicholson
.